Calling all History Teachers & Students - Become an Early Adopter of our technology. If your school is forward thinking in its approach to technology we can learn from your experience as you tackle the new challenge of creating History CBAs.
We think you'll love this innovative software solution, developed specifically for history CBAs, and we think you'll' find it useful for many other areas of your history teaching environment. Use it throughout Junior Cycle as a way to collect administer your students project work. Access to the focused Research Library will be useful for all your history projects - and we already have some Leaving Cert Students who are interested in myhistoryproject.com for Senior Cycle.
On this page you will find our targeted technology surveys - share these with your students - your feedback is vital to continue developing services and tools that work for you and your classroom.
We are also delighted to have a busy Facebook Group of tech-savy teachers who are keeping us on our toes.
We would love to have your voice and to hear about your experience as a Junior Cycle expert.

Join our Facebook Group »
We're delighted to have you on-board,
Thank you for your time and stay safe.
The MHP Team.

Teachers | Technology Survey
Hi Teachers - Here is a simple survey about the technology in your classroom. Your feedback really matters in helping us to develop and maintain technology that works for you and your students | Thank you

Teacher Survey »
10mins

Students | Tell us about your CBA
Many schools will have completed their CBA, while others are just starting. We would love to know how you are getting on. Follow the link to our CBA survey and tell us all about your experience. Don't worry, there are no wrong answers. Good luck with your projects | Thank you
Students CBA Survey »
10mins

Students | Technology Survey
Most schools will use some kind of technology in the classroom. Tell us about your set-up. Follow the link to our Technology survey. Your answers are anonymous so feel free to tell us what you think! | Thank you
Students Technology Survey »
10mins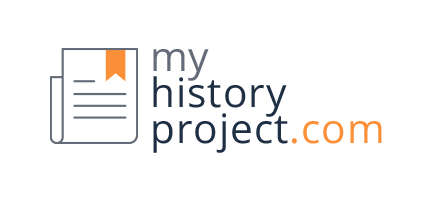 ---
email: info@myhistoryproject.com