Introducing...
myhistoryproject.com
| A cloud based collaboration tool for Junior Cycle History |
| Developed specifically to facilitate the creation of History CBAs |
| Roll-out April 2020 |

Try it yourself!
We think the best way to experience the application, is to try for yourself - so we've set-up a test domain so you can give it a go! Check out the user experience for both Teachers and Students. Login to our live demos and take a test drive.

Feel free to create projects, add images and content and send for review and approval in our demo classroom. Explore our growing list of resources in the Research Library and see just how easy it is to collaborate on your history projects.
Take a test drive

'First-look'
Get a first look at the platform from May 8th 2020.
Browse our walk-through videos and see just how easy it is to collaborate on your history CBAs. Were excited to showcase the product and we'll be adding more videos soon.
Walk-through videos include:
Teachers Dashboard | Students Admin | Projects Admin |
Students experience | Adding Content | Review | Approval
Watch the videos

Pilot Programme launch | April 2020
We are delighted to announce our pilot programme which will begin in April 2020. We will invite 5 schools into the system and guide them through the process of creating a history CBA with our cutting edge cloud based service. If you are interested in this technology for your classroom, please register your details below.
Register your interest
Sign up to our mailing list so we can keep you up-to-date. We will only send you relevant product information and important updates. We will never share your details and we won't annoy you with junk mail.
Sign up today »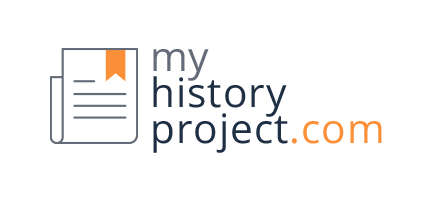 ---
email: info@myhistoryproject.com